Best Defensive Playbooks in Madden NFL 23
Need a boost on defense? Test out one of the following playbooks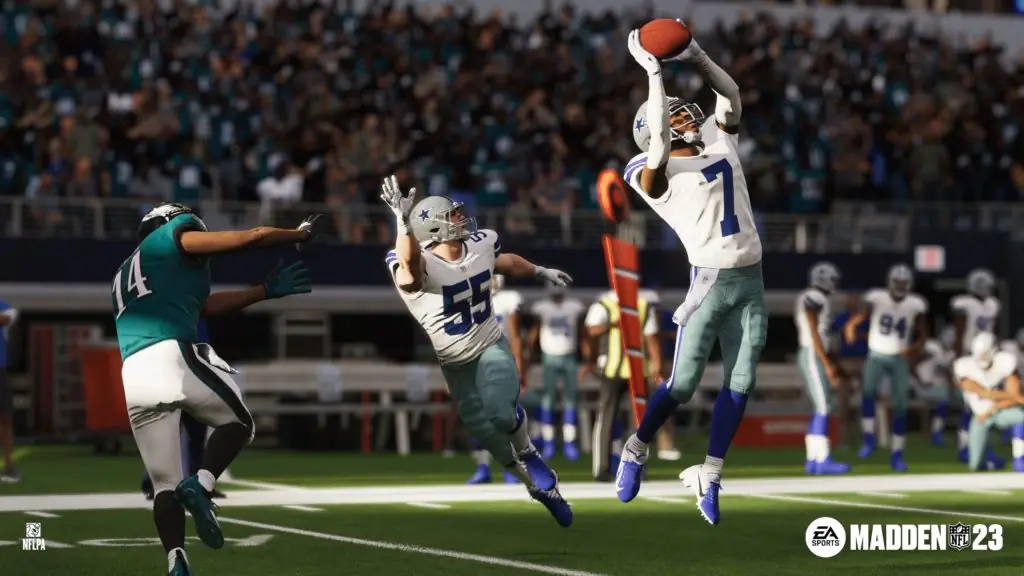 Madden NFL 23 is filled with ways to make your team better and improve their on-field performance. Whether it be making use of player's X-Factor abilities or pulling off blockbuster trades to reel in high-end talent, your options are near endless. However, one of the best ways to ensure sustainable success on the gridiron is by choosing the right playbook on defense.
In this guide, we're going to break down some of the best defensive playbooks in Madden NFL 23.
Best Defensive Playbooks in Madden NFL 23
Before we dive into our list, it's important to note that each playbook in Madden NFL 23 offers particular advantages and disadvantages. Each playbook is also geared towards a certain play style, which may or may not fit your style of play.
Related: Best Offensive Playbooks in Madden NFL 23
Without further ado, here are the 3 best defensive playbooks in Madden NFL 23:
Alternate 46 (Best against the pass) – Slotting into our first spot on the list we've got the most versatile and customizable defensive playbook in Madden NFL 23; Alternate 46. Much like in Madden NFL 23, Alternate 46 can be subbed in for your favorite team and presents the most balanced solution on defense. Most importantly, it still has tons of effective options for Big Nickel and 3-3-5 Club formations. The latter of which replaced 3-3-5 Wide from Madden NFL 22.
Baltimore Ravens (Best overall) – Next, we've got perhaps the most well-rounded defensive playbook in Madden NFL 23 presented by the Baltimore Ravens. With studs up front and in the back end, it's no wonder that the Ravens have every area of the field covered. Including deadly formations like 2-4-5 DBL A Gap, 3-3-5 Club and Big Dime 1-4-6. Regardless of how much pressure you need (or want) to put on the opposing quarterback, Baltimore's playbook offers the best of both worlds.
Chicago Bears (Best against the run) – Finally, there's the Chicago Bears defensive playbook. Which also has some fairly balanced formations available but shows a particular strength defending against the run. With options like Dime 1-4-6, 3-3-5 Wide, 3-3-5 Will and Even 6-1, there's nothing you can't accomplish using the Bears' playbook. Above all else, it guarantees that the other team will think twice before putting the ball on the ground.
That's everything you need to know about the best defensive playbooks in Madden NFL 23. If you're interested in more Madden content, be sure to check out our guides section here at Gamer Journalist. Where you can find information like how to stop the run in Madden NFL 23 or how to slide in Madden NFL 23.