Best Offensive Playbooks in Madden NFL 23
Need a tactical advantage on offense? Try out one of these playbooks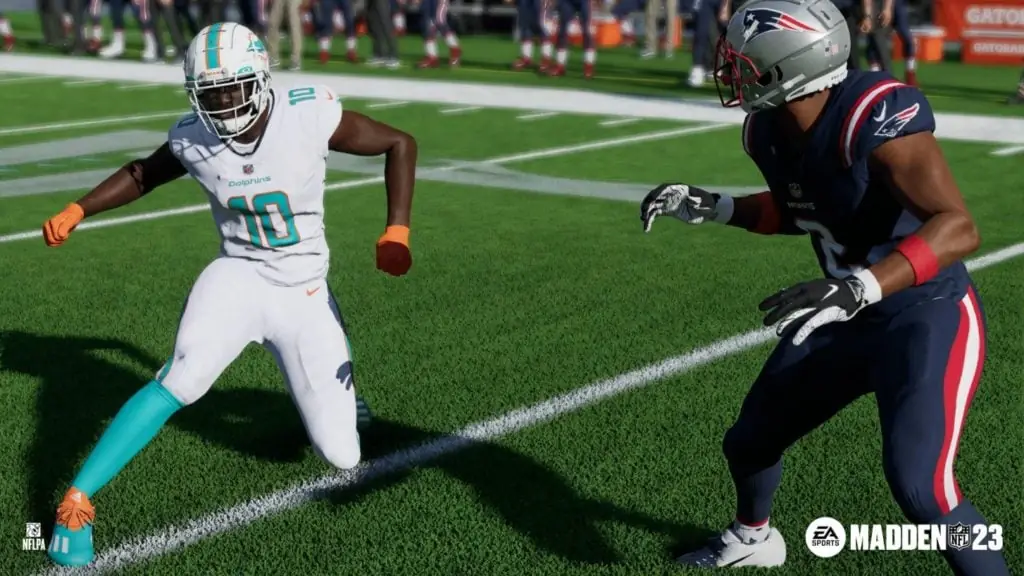 Madden is the second most popular sports title EA has ever created, following closely behind FIFA. Part of what's made this game so successful is the sheer amount of depth and ways to improve your team. Outside of making trades, signing free agents and drafting talented prospects, players also have a plethora of different playbooks to choose from.
In this guide, we're going go break down some of the best offensive playbooks in Madden NFL 23.
Best Offensive Playbooks in Madden NFL 23
Before we dive into our list, it's important to note that each playbook in Madden NFL 23 offers particular advantages and disadvantages. Each playbook is also geared towards a certain play style, which may or may not fit your style of play.
Related: Best Quarterbacks in Madden NFL 23
Without further ado, here are the 3 best offensive playbooks in Madden NFL 23:
New England Patriots (best for pass-heavy teams) – This one should come as no surprise, as the Patriots have long carried the most balanced offensive playbook in Madden, and it appears Madden NFL 23 is the same. Not only do they have fan-favorites like Trips TE and Gun Bunch but they're also the only team with the incredibly effective Gun Y Off Trips Pats (otherwise known as u-trips). It's also very custom playbook and perfect for pass-heavy offenses.
Detroit Lions (most balanced option) – On the opposite end of the spectrum we have the more surprising pick of the bunch, the Detroit Lions. Much like New England, the Lions have Trips TE, Gun Bunch and tons of Bunch TE options. Plus loads of raw combinations you can pull off with X Spot plays. Whether or not this high-powered scheme will result in more wins for the Detroit Lions remains to be seen. But it's certainly one of the best offensive playbooks in Madden NFL 23.
San Francisco 49ers (best for run-heavy teams) – For those who enjoy running the football, there's no better option than the San Francisco 49ers playbook. Whether it be the Strong Close, I-Form Close, I-Form Slot Close or Singleback Wing Flex Close, the 49ers' playbook is perfect for slowing the game down and controlling the pace of play. A lot of the running plays tend to develop faster compared to other teams in Madden NFL 23 as well.
That's everything you need to know about the best offensive playbooks in Madden NFL 23. If you're interested in more Madden content, be sure to check out our guides section here at Gamer Journalist. Where you can find information like how to slide in Madden NFL 23 or how to throw all passes in Madden NFL 23.