All New Animations and Celebrations in FIFA 23
Ever wanted to do 'The Griddy' on your opponent? Well, now you can in FIFA 23!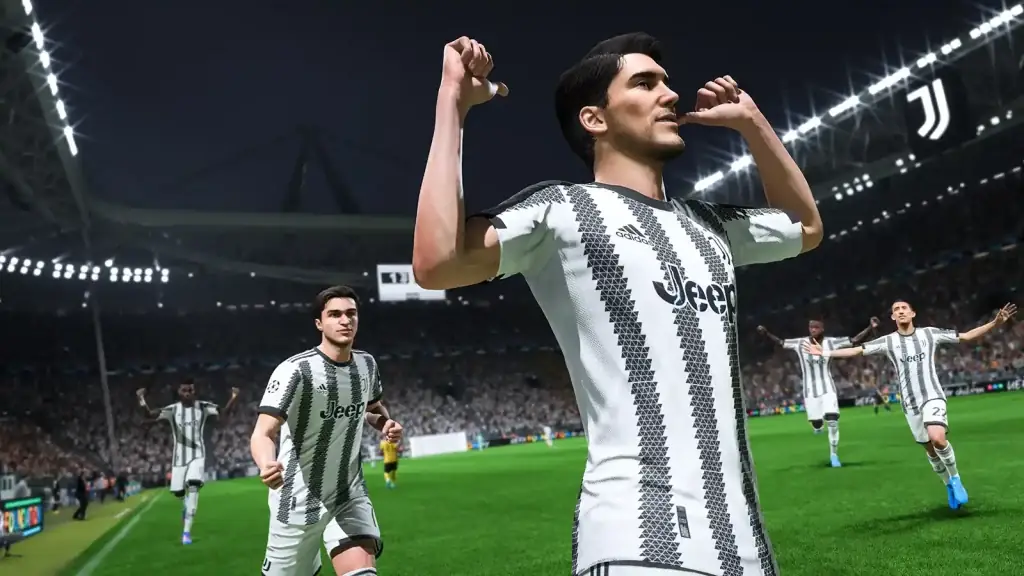 On August 5, 2022, EA released a reveal trailer doing a deep dive into the new Matchday Experience features in FIFA 23. In the trailer, players can find various changes to the upcoming sports title, including more realistic pitches, updated crowds and for the first time ever, female referees. However, arguably the most exciting change comes with the addition of new player animations and celebrations.
Here's everything you need to know about all of the new animations and celebrations in FIFA 23.
All New Animations and Celebrations in FIFA 23
The Matchday Experience portion of FIFA 23 is designed to make game day feel more immersive and realistic. Generally by improving the animations of both the players and the fans. As well as enhancing some of the various camera angles, sound effects and pre-match features.
Related: All New Mechanics and Features in FIFA 23
Although, as with every year, EA has introduced a series of new celebrations to the game as well. Replicating the way real-world players have celebrated over the past calendar year.
Here are all of the new animations and celebrations in FIFA 23:
Eye of the Tiger – Christian Pulisic's signature celebration
Flip – Sam Kerr's signature celebration
Gamer – Diogo Jota's signature celebration
Low Five and Flex – Roberto Firmino's signature celebration
The Griddy – A popular dance move used by several athletes across a number of sports
All changes to Matchday Experience
Obviously, these new celebrations are certainly exciting and should help to make the game feel more alive. However, EA wants it to feel like you're watching and playing in an actual match. Which is part of the reason why they made a bevy of other changes to the Matchday Experience. Including:
On the Pitch – The FIFA 23 pitch is going to be far more realistic. This year, there with blades of grass chipping away with shots and slide celebrations.
Shadows – The new HyperMotion 2 engine introduces some fascinating shadowing technology. Which will ultimately help to cast a more realistic shadow of the ball, the players and everything in between.
Pre-Match Build Ups

– Prior to the start of a match, there will now be hype videos and clips of fans walking into the stadium. Helping to build the excitement before every

match.
Female Referees – For the first time in series history, female referees have been added to the game. Plus, players can even customize this feature before the start of every match.
New Trainer – The FIFA trainer has been updated to offer a more modern and visual design.
Updated Crowds – New fan animations will help create a more immersive and realistic crowd experience. Including some new crowd faces, body types and archetypes.
Camera Refresh – Some never-before-seen camera angles have been added for replays, set-ups or set pieces and everything in between. Making it feel more like a real match-day atmosphere.
Netting – New sound effects have been added to allow for more realistic and satisfying shots on net.
Post-Goal Sound Effects – Players will not be able to customize the sound effects that happen after a goal in modes like FIFA 23 Ultimate Team.
That's everything you need to know about all of the new animations and celebrations in FIFA 23. If you're interested in more FIFA content, be sure to check out our guides section here at Gamer Journalist. Where you can find information like some top 10 predictions for the best overall players in FIFA 23 or how to get early access to FIFA 23.