Cult of the Lamb Reveals Four Bishop Bosses and Tips for Fighting Enemies
The One Who Waits ... Waits For You ...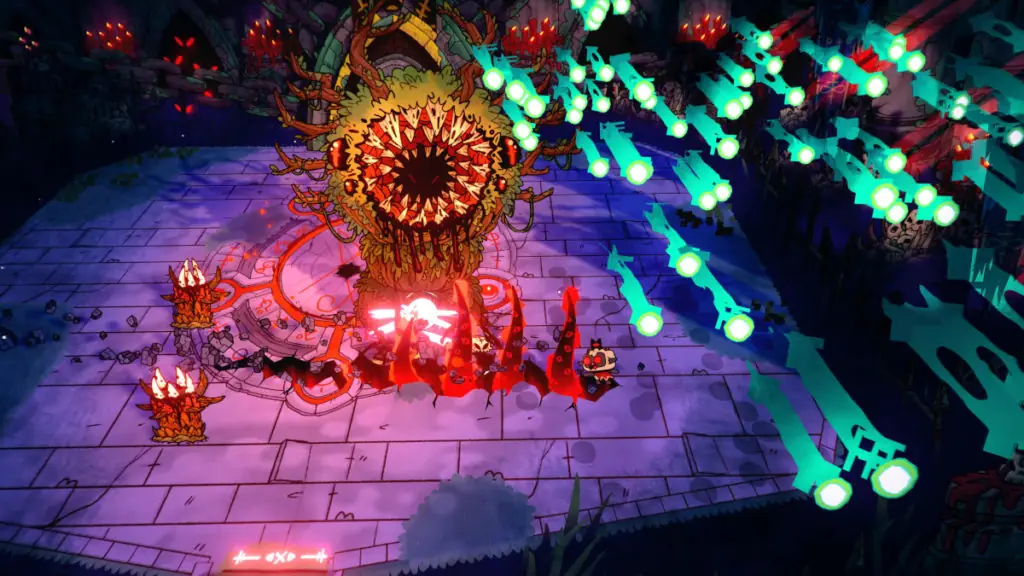 Devolver Digital revealed a new "Sermons from the Lamb" where they discuss the four Bishops you'll fight in Cult of the Lamb. In the game, players control a possessed lamb who is tasked with building a cult from the ground up. But, the Bishops of the Old Faith won't stand by and watch their beliefs fall into obscurity. It's then up to you to utilize a variety of dark abilities to fend off the Bishops and establish your cult.
Who are the Bishops?
In Cult of the Lamb, you can't reach the endgame without targeting The Bishops of the Old Faith. After all, these creatures have imprisoned The One Who Waits, and they can't be allowed to get away with that. In the course of building your cult into the one true belief, you'll face four Bishops:
Leshy, the youngest of the Bishops, who waits in the heart of the tangled Darkwood
Heket, a harbinger of famine who resides in the sweltering heat of Anura
Kalamar, a bringer of pestilence and plague can be found in Anchordeep
and Shamura, the oldest and wisest of the Bishops, who lives in the Silk Cradle.
Tips for Fighting the Four
In your unholy quest, you may come across a variety of melee weapons that can be used to slaughter your enemies directly. But, that's not the only way to fend off the nonbelievers. You can absorb curses, which will allow for more intricate and indirect warfare. If you find tarot cards, they can be utilized to improve and evolve the way you fight. This is all in an effort to build and improve your cult-mmunity.
Related: Nintendo's Indie World Showcase: All Announced Games
For more on Cult of the Lamb in the lead-up to its release, stick with Gamer Journalist. And, remember: The One Who Waits … is Waiting.